CROESO!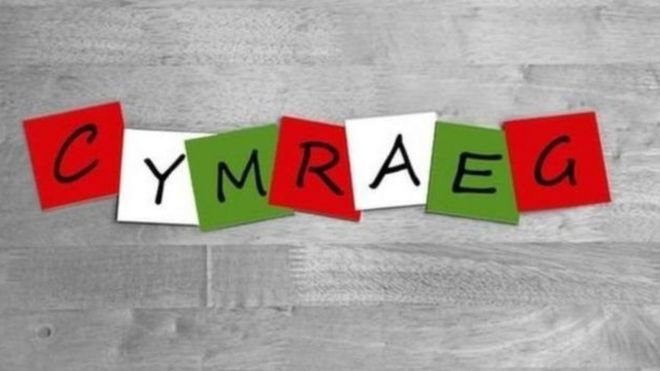 Meddwl, siarad, creu cymuned Cymraeg!
Welcome to the Criw Cymraeg Page 2019/20! This page will be used to update you on how Criw Cymraeg are promoting the use of Welsh around Ysgol Pen Y Bryn.
Gobeithio eich bod chi'n mwynhau ein tudalen.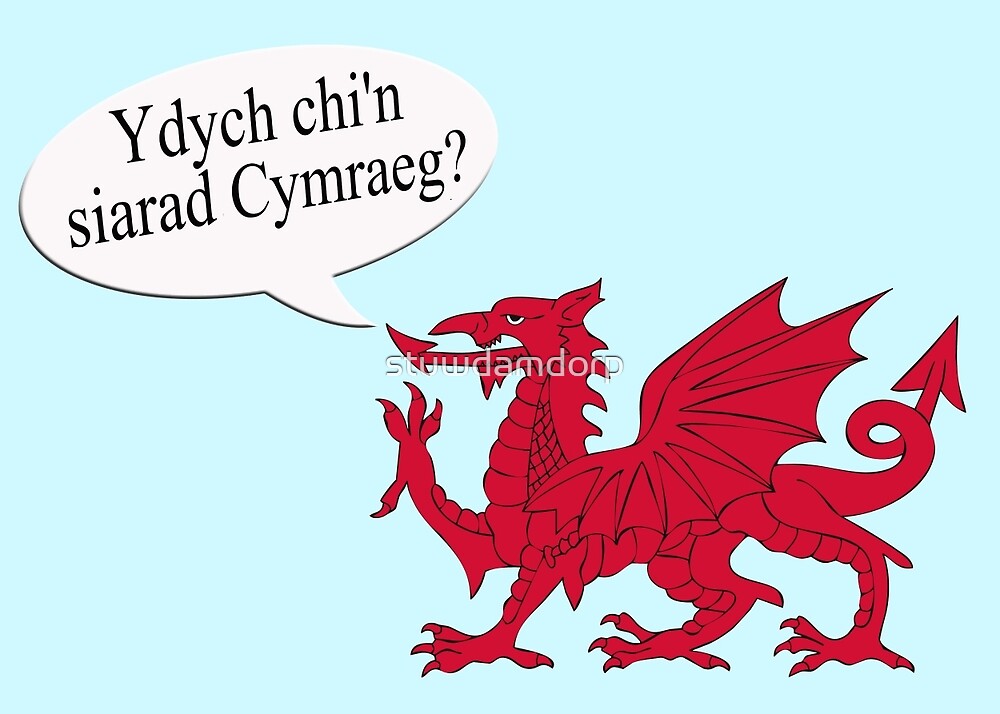 Croeso yn ôl i'n Criw Cymreig!
Straeon Cymru / Tales of Wales
We have been learning about our traditional tales. For example Dic Spot and the dancing Inn keeper, Adam and the slithery snake amongst others! Llawer o hwyl!
We had lots of great volunteers to help act out the stories.
We learnt about the amazing Welsh heroine, Betsi Cadwaladr.
Tymor yr Hydref
This term Criw Cymraeg have been learning traditional playground games in Welsh. They have been demonstrating them in Assemblies as well as teaching the games at break and lunch times, all through the medium of Welsh.
Dyma ddwy o'r gemau!
Y Criw have also been practising Welsh questions and answers with the school, both on the yard and in the corridors. Each week a new phrase is chosen (Patrwm yr wythnos) to help build up the children's knowledge and confidence. When you visit the school you will see Patrwm yr Wythnos on the lolly shaped display boards.
Rhowch gynnig arni! Give it a go!
Dyma ein patrwm mwyaf newydd!
| | |
| --- | --- |
| Did you enjoy lunch? | Fwynheaist ti dy ginio? |
| Yes thanks No thanks | Do, diolch Naddo diolch |
| I had …….. | Ces i ……… |
| It was very tasty | Roedd yn flasus iawn |
| It was awful, yuk! | Roedd yn ofnadwy, uch a fi! |
| And you? | A ti? A chi? |
Gem Gymraeg
The following apps are helpful in developing your child's Welsh language skills. They are available to download from the ITunes store.
Foundation Phase
Magi Ann
Mae Menter Iaith Sir y Fflint yn cyflwyno: ap newydd i helpu disgyblion ail iaith sy'n dysgu Cymraeg yn y Cyfnod Sylfaen i ddarllen Cymraeg
Menter Iaith Sir y Fflint present: a new app to help second-language pupils who learn Welsh in the Foundation Phase to learn to read in Welsh
Tric a chlic
A Welsh language app to reinforce letter sounds and formation, with songs to lead you from letter to letter. Games provide opportunities to practice and use the skills taught within the scheme
Key Stage Two
Campau Cosmig
A series of sixty plus mini-games in Welsh designed to teach and improve Welsh vocabulary and skills.
Cyfres o dros chwedeg o gemau yn Gymraeg wedi eu datblygu i ddysgu a gwella geirfa Cymraeg
Guto Nyth Brân
It is based on the story of a legendary 18th century athlete from the Pontypridd area. Guto lived in Cwm Rhondda and could run very quickly. In this game, pupils are challenged to help Guto with one more race by correctly spelling the Welsh words, with the help of some animals along the way.
Criw Cymraeg had a really successful year in 2019-20. They managed to achieve the Bronze award for Cymraeg Campus and they were a wonderful presence in our school helping everyone to speak Welsh as much as possible. Now in the academic year 2019-20 we are striving to achieve the Cymraeg Campus Silver Award. We have lots of work to do but we are sure that with our positive attitudes and eagerness to succeed that this academic year will be just as successful as last.
We have kept the 2018-19 information on our page for now as there are some useful links and videos from last years Criw Cymraeg that you may want to look at, however, all of the new information from Criw Cymraeg this year will feature at the top of this feed.
We look forward to sharing our achievements with you!
Dyma Criw Cymraeg 2018-19
Peidiwch a anghofio Diwrnod Shwmae Su'mae! Hydref 15, October 15th.
Siarad Cymraeg efo'i gilydd!
Helo pawb!
We thought we would update you as to what we have been up to so far. As well as teaching the infants yard games and promoting Welsh days such as Diwrnod Su'mae Sh'mae we have been promoting Welsh music by having it play in the hall on the way into assembly and in the dinner hall. We have also been involved in the Christmas Carol performance performing a poem and recently we have taken part in the Ceiniogau Conwy challenge. We would like to say a huge DIOLCH to everyone who brought in pennies to help with this challenge and raise money for the Eisteddfod Genedlaethol 2019 in Llanrwst. Our next challenge... helping you to speak Welsh at home. Watch this space!
Dathlu Dydd Miwsig Cymru 8.2.19
Listen to Welsh music and appreciate the wealth of Welsh culture available to use through music both new and old.
Dysgu Cymraeg efo Criw Cymraeg!
Brawddeg yr wythnos - 28.1.19
Pwy wyt ti?
(Who are you?)
Sam ydw i.
(I am Sam.)
Sut wyt ti?
(How are you?)
Dw i'n drist, hapus, wedi blino, sal, ofnadwy, iawn, da iawn, bendigedig.
(I'm sad, happy, tired, ill, terrible, ok, very good, wonderful.)
IMG_3085.MOV
IMG_3075.MOV
IMG_3076.MOV
IMG_3083.MOV
Brawddeg yr Wythnos 11.2.19
Ble wyt ti'n byw?
(Where do you live?)
Dw i'n byw yn...
(I live in...)
Faint ydy dy oed di?
(How old are you?)
Dw i'n ....... oed.
(I am ....... years old)
un, dau, tri, pedwar, pump, chwech, saith, wyth, naw, deg
(One, two, three, four, five, six, seven, eight, nine, ten)
IMG_3143.MOV
Brawddeg yr wythnos - 17.2.19
Faint o'r gloch ydy hi?
(What time is it?)
Dau o'r gloch
(Two o'clock)
Beth sy'n bod?
(What's the matter?)
Dw i'n sal, dw i wedi anghofio fy ngwaith cartref, dim byd.
(I'm ill, I've forgotten my homework, nothing at all)
IMG_3154.MOV
IMG_3151.MOV
IMG_3149.MOV
IMG_3148.MOV
Diolch pawb! Thank you so much to everyone who brought pennies to school. We collected 17892 pennies to make a total of £178.92 collected towards the Eisteddfod in Llanrwst this summer. Criw Cymraeg had a great morning with Mr Dilwyn Price filling the two beautiful boards designed by pupils from Eirias High school with the pennies that had been collected. Da iawn! Here are a few photos of our morning.
Ceiniogau Conwy - Eisteddfod Genedlaethol Cymru Llanrwst 2019.